MHL Venue Photography
If you are the owner or promoter of a Houston area venue such as a club or bar and are looking for a way to effectively promote your venue and events, bring MyHoustonLife's photographers out to your hot spot tonight! Our photographers are experienced in covering nightlife events and club photography while operating with the highest level of professionalism. Booking a session with MyHoustonLife is the best way to guarantee a photographer from the MHL Team will be at your event or venue on a given night!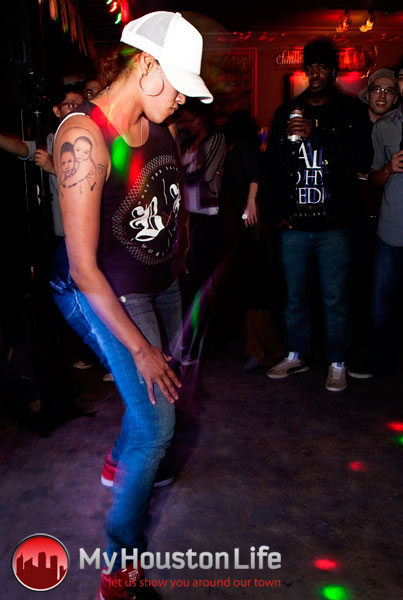 What you get when booking a session:
Four hours of coverage.
Digital copies of photos without MyHoustonLife watermark.
Image gallery published on MyHoustonLife with your venue listing*.
Professional quality images of venue and patrons.
Guaranteed coverage of your venue and/or event on MyHoustonLife.
Ad space for your venue and upcoming events in sidebar of your gallery posting.
Session Pricing
$245 per four hour session (reg price)
$50 per extra hour
5% discount for each additional session purchased per calendar month excludes the extra hours with a maximum discount of 25%
For more information or to book your session contact us at info@myhoustonlife.com!
*Note: MyHoustonLife will continue to feature and highlight clubs and bars at our own discretion through articles written by our staff and contributors. Booking a session with MHL does not guarantee an article will be written to highlight your venue but your venue will appear on MyHoustonLife in the form of an image gallery and a venue listing.
_______________________________________________________________________________
MHL Advertising
MyHoustonLife's fan base and online readership is currently growing at an exponential rate and now is the best time to take advantage of the exposure your business can gain by placing an advertisement on our site! See the advertisement options we are currently offering below:
Main Page Content Ad Space
Prime location above Latest Articles section of MHL Main Page.
Space is 560 X 150 pixel banner.
$500 for a 30-day run.
Main Page Sidebar Ad Space
Three spaces located in MHL Primary Sidebar that is seen on Main Page as well as several other MHL pages.
Three spaces are identical 250 X 250 pixels.
Pricing for the TOP space is $350 for a 30-day run.
Pricing for the MID space is $300 for a 30-day run.
Pricing for the BOTTOM space is $250 for a 30-day run.
Alternate Sidebar Ad Space
250 X 250 pixel spaces in sidebars found in alternate sidebars found within MHL site.
Sidebars will be located in food specific and venue specific pages.
All spaces are $125 for a 30-day run.
For more information, contact us at advertise@myhoustonlife.com!