We ♥ Houston! And Houston is what we are all about at MyHoustonLife. From our diverse food scene to our booming nightlife to our colorful local arts community, we take pride in everything that makes our city one of the greatest in the world.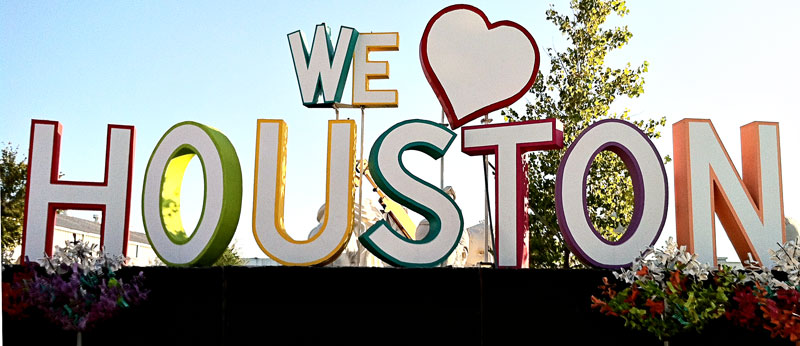 Now we realize there are plenty of Houston-based websites and magazines out there but we feel that with MyHoustonLife, Houstonians will finally have a way to voice what they want to know about their own city. We believe our readers are the driving force behind everything MHL and your interaction will be the lifeline of this publication. With that we thought you should get to know us a little better! 
Q. The website went a long time without an update. Where'd you go?
A deep dark place… internet purgatory… etc. But we found our way back and we're better than ever!
Q. You guys write a lot of restaurant reviews. Are you food critics?
No. We just really love food! When we write an article about a restaurant that we've been to or a great dish we just ate, we aren't trying to tell anyone what they should or should not eat… we're just letting you know what we like or dislike.
Q. How can I get MHL to write about my restaurant, club, band, venue, event, etc?
It's actually really easy. We are always looking for new restaurants to eat at, bars or clubs to visit, and interesting events to cover. Keep in mind that although we want to highlight all things Houston, some ideas will excite us more than others. Email us today at info@myhoustonlife.com!
Q. Can I write for MyHoustonLife?
Definitely! We are always looking for more contributors to our team! And the best part is you will even earn points towards a reward for each article that you submit and is chosen to be posted to the site! Go here for more information.
Q. What type of rewards can I get for posting articles on MyHoustonLife?
Some of the rewards that we will be offering in the near future include, gift cards to local restaurants, sweet MHL merchandise, and even tickets to local sporting events and concerts! We will be constantly looking for new ways to reward our team members.
Q. How can I get my hands on some awesome MyHoustonLife merch?
Well you could write for us! Otherwise, look out for us when you're roaming the city or attend an upcoming MHL event and ask for some! You can also visit our online store and buy some merch.
Q. I have more questions! How can I get a hold of you guys?
Email us at  info@myhoustonlife.com