I'm bothered. I'm perturbed. I'm disturbed.
And I like it.
Every artist today claims to be the perfect mix or blend of two genres, two walks of life ripping holes into the convention of what we already heard to give us something fresh. Truth is, like fashion, today it's all about the twist.
From the name to the sound they produce, no one intertwines music and lyrics like Positive Disturbance. It all started with a rapper who put a live band behind his music, and the crowd that was drawn at their first performance laid to rest the idea of ever separating.
The first performance for what would become Positive Disturbance was in 2010 at the Benz Club in Baytown, TX. The goal was to show off Christopher's rap skills but with live music. That first night was so successful that everyone knew they wanted to perform together again. "Everyone brought something to the table. We fused together well, we had different backgrounds, but one thing we all had in common was we came from a church background," said Chris of the members.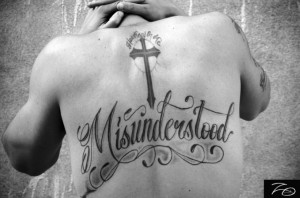 When asked about the band's name, the guys responded with three answers.
–Energy. "There isn't a CD, there isn't an album and there isn't a demo. Just one song recorded. Word of mouth got us to where we are," and it was all derived from that southern fire we have in Houston- the passion that takes you somewhere because you live and breathe it.
–Power. "A unity kind of power. A movement kind of power. A revolution. All of the diverse people who come to our shows." The guys want everyone who comes to their shows to feel the power, and feel empowered.
-Love. "Because without it, you don't have anything."
The goal became to start a revolution, send out a Positive Disturbance over the air waves, and it hasn't gone unnoticed. The band has picked up awards such as Best New Artist and Best Live Performance at the 2010 Texas Buzz Awards. Their song, Revolutionary Culture, has even been in rotation Sunday nights on The Buzz this summer.
They've now played at House of Blues, Fitzgeralds, Scout Bar, Warehouse Live and Mocha Lounge in Houston as well as various locations in their hometown of Baytown.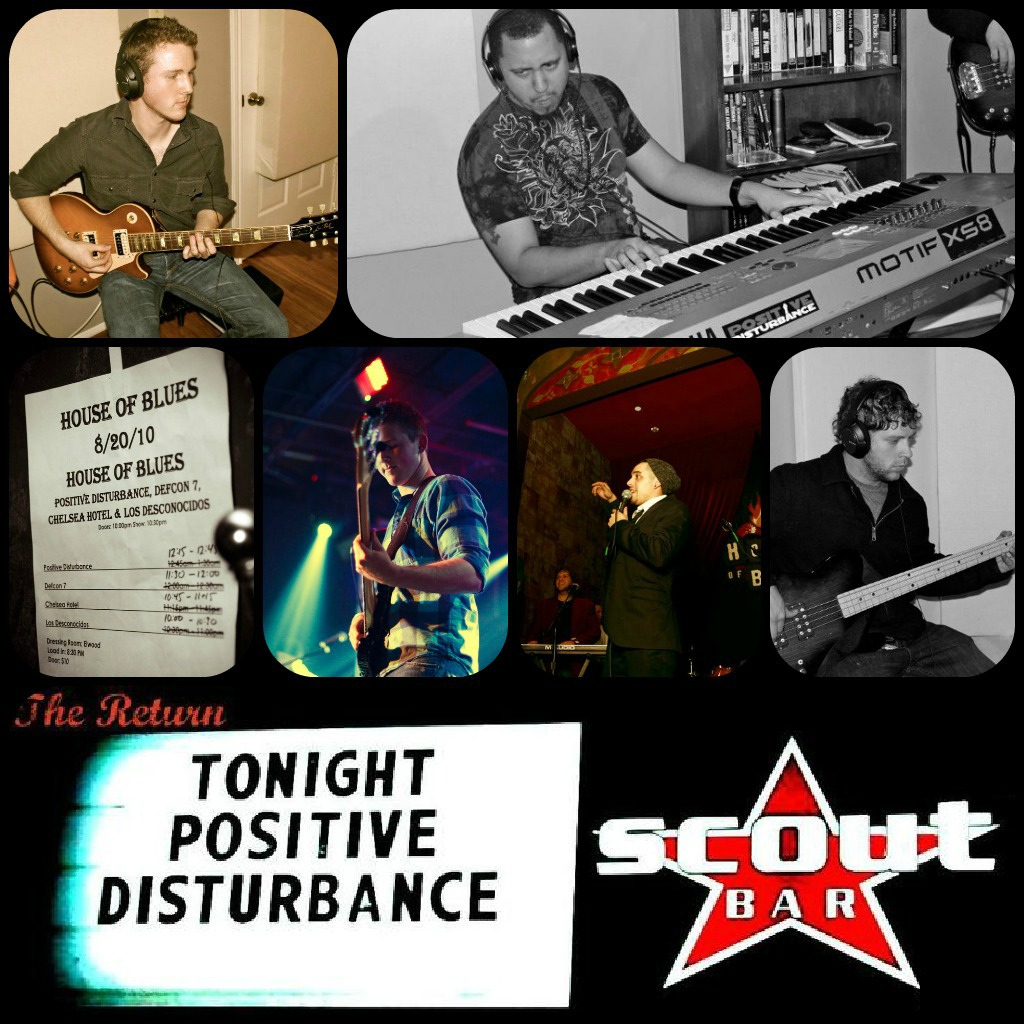 So what brought this dynamic group of seven together? 
"The people have changed a lot over time," said Braden Navarre, who has always played lead guitar. "But regardless, a lot of people believe in the purpose of what we're doing. The name says it all."  The band now consists of Karl Gaines, Braden Navarre, Christopher Martinez, Peter Huysmen, Chris Harris, Kerry Mike and Naite Ebow.
"I've known Karl the longest," said Chris, "but Braden, Karl and I have been here since the beginning. It's grown into more than playing music, we've developed a brotherhood."
"It's true," said Karl, "Chris is deep with his lyrics and I've always been his biggest fan. I never really thought I'd find a spot for myself– but I did with this band. I've always heard this music in my mind, and that's what we play. That can only be God."
They've been in and out of the studio, hoping to get a CD out.
How do they write their music?
Everyone writes their own part and then comes together. They all agreed that usually only a few tweaks are needed here and there and that's it. The average time spent on getting it put together: 15-20 minutes a song. It seems fast, right? When asked how they did it, and what makes their music different, they said: Thinking like a drummer when playing other parts. 

They also don't try so hard to conform to anything and just let the music speak for itself. "I've always put a lot of family into it, too" said Chris.
Chris doesn't monopolize the microphone though; sometimes he stands back and lets the elegant vocals of Naite shine through, and if you've never heard her sing, you're missing out.
They describe the future in one word: Revolution. And their single, Revolutionary Culture, raises up some powerful truths and even pokes a little fun at the Occupy movement.
If you wanna see a change,
Make a change inside of you.
…
This is the movement
Occupy all street, my street, your street,
Bring it back to Wall Street.
Of course, there's a shout-out to H-town in there as well. Listen to their single and give these hometown boys some love–because without it, you don't have anything.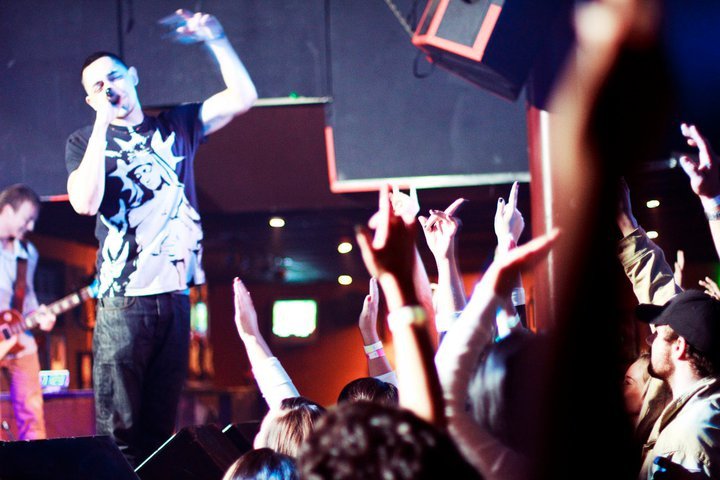 Follow Positive Disturbance on Facebook, Twitter, and YouTube.