We made our second stop for Houston Restaurant Weeks at benjy's in Rice Village to grab lunch from their HRW 2012 lunch menu. The tasty American-styled cuisine and chic ambiance of this West University eatery made for a great luncheon experience! Check out a couple highlights from our meal.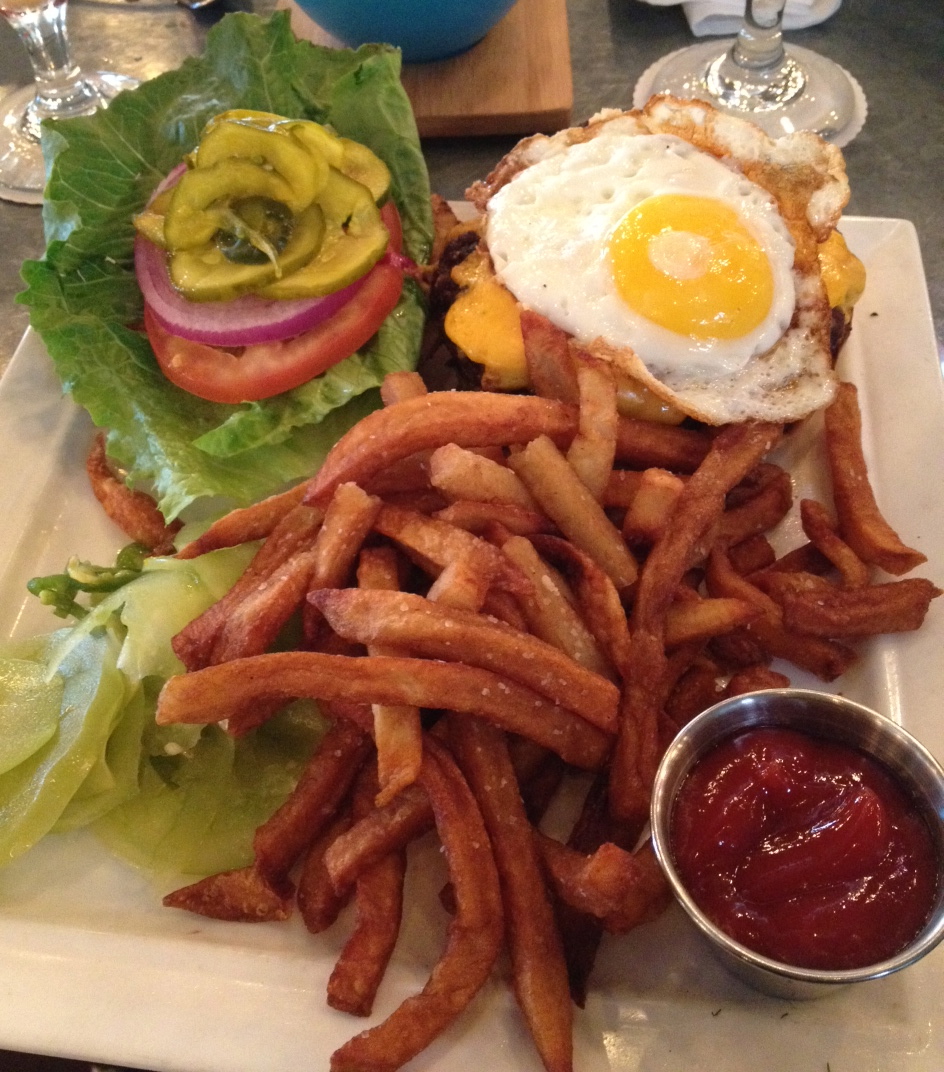 Burger and fries! Is there a more all-american kind of lunch? Above is benjy's Grilled Half Pound Burger topped with a fried egg. Lunch was then capped off with Mom's Chocolate Cake (maybe Benjy's mom?) which was definitely drool-worthy! *drool*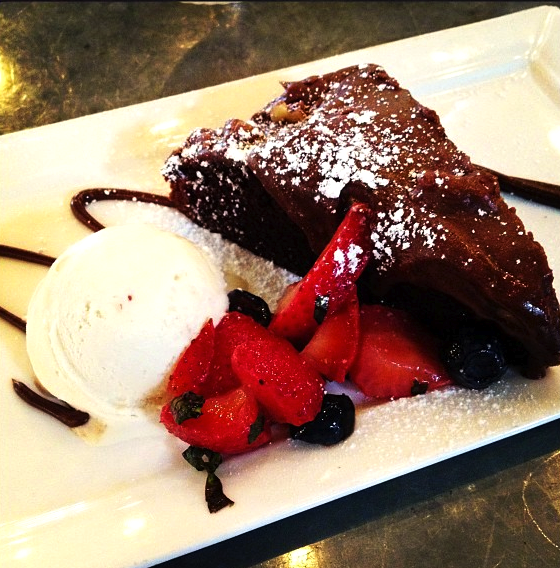 For more information about Houston Restaurant Weeks check out our MHL's Guide to HRW 2012! Also be sure to take a look at what else benjy's is serving up for not just lunch but dinner also here.